Fence Pressure Cleaning in Miami
Exterior surfaces withstand a lot, from Florida's weather conditions to outdoor detritus like dirt, grime, algae, and mildew. Your home's external structures may take a toll, whether your driveway suffers from stains or your deck grows to be covered in grime.
Your fences are no exception. Fences can become just as dirty as other aspects of your property. While cleaning the inside of your home is obvious, fences may be forgotten about. For fence cleaning in Miami, GWS Pressure Cleaning is happy to offer pressure washing services in Miami that you can rely on.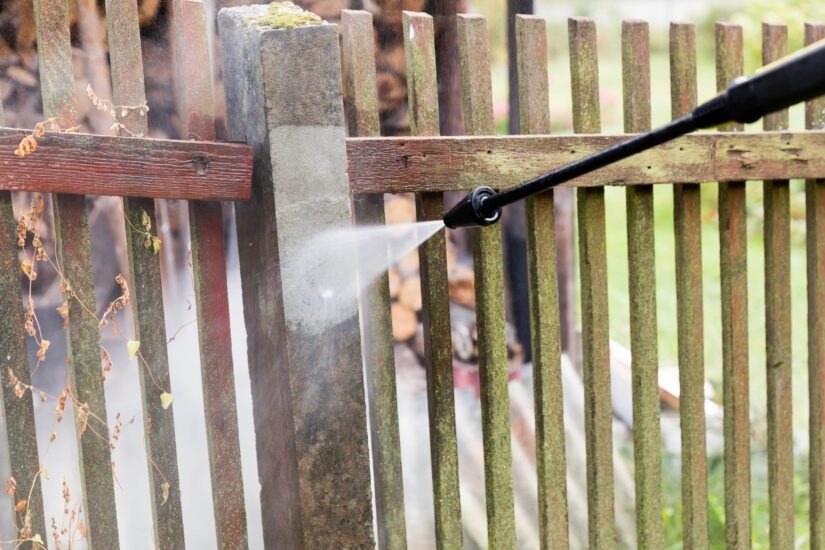 Best Practices for Cleaning Fences
Cleaning your fence is the best way to maintain its integrity. While there are ways to preserve your fence, such as staining it, cleaning it should always come first. Staining can protect your fence from moisture and mold – but you should pressure wash your fence beforehand. Anything potentially harmful to your fence's integrity is stripped away.
Regular maintenance is required to keep structures like fences in good condition so that they last. Fences will show their age if dirt and grime build up for too long. Fence pressure cleaning with GWS uses high pressure along with heat and steam to remove debris, dirt, and more, including mildew, grime, and bacteria.
Pressure Cleaning Different Fence Materials
Fences can be made out of many materials besides wood. While wooden fences are popular, metal and composite fences are also available. While some types of fences, like vinyl, require less upkeep, cleaning your fence regularly is the best way to preserve it regardless of its material.
GWS Pressure Cleaning offers pressure cleaning in Miami to restore your fence to a like-new condition with no damage. Whether your fence is made of wood, metal, stucco, brick, vinyl, stone, PVC, or anything else, a thorough cleaning will restore your fence's beauty for maximum curb appeal.
Benefits of Pressure Washing Fences
While there are countless benefits of pressure washing in general, fence pressure washing in Miami has its benefits. Because of Florida's weather conditions, moisture can leave wooden and vinyl fences covered in algae, moss, mold, mildew, and lichen.
Things like grime, mildew, and bacteria can easily penetrate the pores of wooden fences, even quickly spreading to your home's siding and roof before invading the interior of your home and other exterior structures.
Pressure washing your fences not only increases the longevity of your fence lifespan, but it can also prevent any health issues from spreading to your home. Cleaning your fences via pressure washing will prevent your wooden fences from rotting by removing any debris from their surface that may enter crevices and cause damage.