Best Sealer for Pavers in Florida
GWS Pressure Cleaning Can Maintain and Clean Patio Pavers in South Florida
Pavers make a stunning addition to any business or commercial property. They add an element of charm and sophistication that simply can't be matched. But, maintaining pavers in South Florida can be a bit challenging due to the tropical climate. This is where the best sealer for pavers in Florida comes into the picture.
Why Sealing Pavers Matters
First off, why should you consider sealing your pavers? Well, pavers, although durable, are susceptible to weather conditions, staining, and wear and tear. A high-quality paver sealer acts as a protective layer, helping to maintain the color of your pavers, prevent staining, and deter weed growth between the joints. Additionally, sealed pavers are easier to clean — an important factor for any business aiming to maintain an impressive exterior.
South Florida Climate and Paver Sealing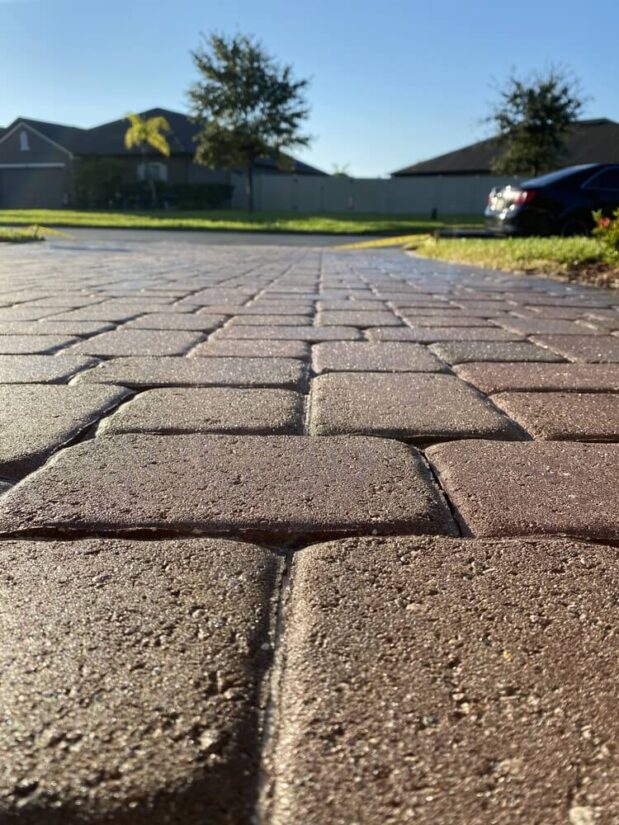 South Florida's warm, humid climate and frequent rain can cause significant wear to your pavers over time. The sun can cause colors to fade, while rain can lead to mold and mildew. The best sealer for pavers in Florida needs to stand up to these unique conditions, offering protection from both UV rays and moisture.
Professional Paver Sealing with GWS Pressure Cleaning
Paver sealing is a job best left to the professionals — it requires the right product and technique to be effective. This is where GWS Pressure Cleaning Miami beach comes in. We are experts in commercial paver sealing, ensuring the longevity and beauty of your pavers.
The GWS Pressure Cleaning Advantage
There are many benefits to hiring a top company like GWS Pressure Cleaning for your paver sealing needs. First, we have extensive knowledge about the best sealer for pavers in Florida. We choose products that are specifically designed to withstand South Florida's climate, ensuring the best protection for your pavers.
Second, the team at GWS Pressure Cleaning takes great care in the application process. We thoroughly clean and prep the pavers before sealing, ensuring that the sealant adheres properly and provides the maximum level of protection.
Moreover, GWS Pressure Cleaning's commitment to customer satisfaction means that we will work with you to understand your specific needs and provide a service that exceeds your expectations.
Paver Sealing for the Long Haul
Regularly sealing your pavers can extend their lifespan, keep them looking their best, and lower the overall maintenance cost. By investing in professional paver sealing services from GWS Pressure Cleaning, you're not just maintaining your pavers, you're preserving the image and quality of your business.
Call GWS to Learn More About the Best Sealer for Pavers in Florida
All things considered, sealing your pavers is a must, especially in the South Florida climate. And when it comes to finding the best sealer for pavers in Florida, GWS Pressure Cleaning is the trusted choice. With our expertise and quality service, you can ensure that your pavers will stand the test of time. Contact us today at 786-882-1328 and schedule your paver sealing service.
Remember, when it comes to maintaining your business's exterior, every detail counts — and that includes your pavers. Let GWS Pressure Cleaning help you make a lasting impression with beautifully sealed pavers.