Commercial Window Cleaning In Miami
Clean commercial buildings attract business. What's the first thing a client would see as they enter the building? The windows! Dirty and grimy windows can make a terrible first impression and drive business away. If you want to keep your sales and revenue flying high, it's essential to hire regular commercial window cleaning services in Miami for clean windows. You can keep your windows squeaky clean, and hygienic at work.
If you're looking for Miami pressure cleaning specialists, GWS Pressure Cleaning with offices in Miami and Doral is the company to contact. We offer exceptional commercial pressure cleaning services all throughout Miami-Dade County, including Miami Beach, using the latest technology and practices. Contact us now to get your windows cleaned up nicely!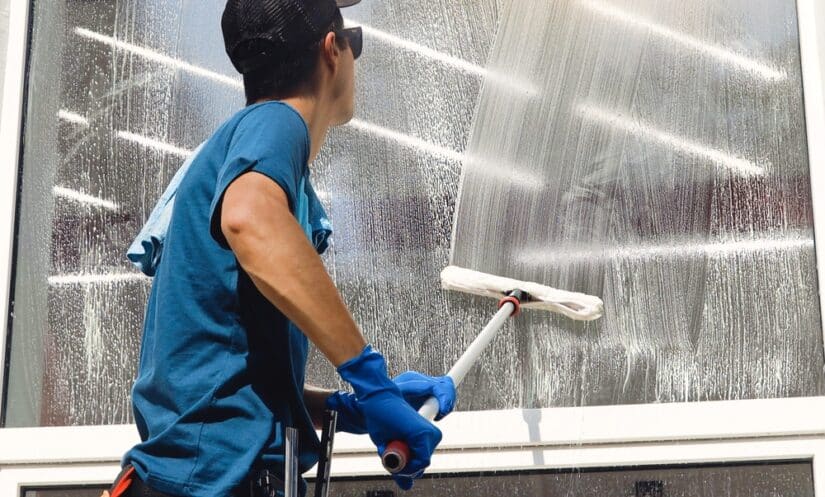 Benefits Of Hiring Professional Window Cleaning Services In Miami, FL For Clean Windows
The glass windows on commercial buildings are prone to damage if you get them washed by someone with little to no experience in this line of work. You need specialized equipment, training, and a skillset to wash the windows without damaging them.
Hire a specialist to wash company windows at work, you can use commercial pressure cleaning services. Here are some benefits of hiring a professional for the commercial window cleaning job in Miami Beach for clean windows.
Saves time
Commercial windows can take plenty of time to clean. If you want to perfectly clean the windows, you'd have to invest a lot of time in them, you'd need professionals with the best technology in the market to quickly clean up all the windows in the building. Moreover, they would also do a more thorough job. If you require pressure cleaning services in Coral Gables, speak to GWS Pressure Cleaning. We can provide you with the best professionals in the city for clean windows.
Specialized cleaning methods for cleaning windows
Your janitorial staff must rely on soap and water to clean the windows. This could leave streaks and marks behind, as these items need to be cut out to do an effective cleaning job. You'd notice the difference between soap and water wash and special solution wash instantly.
A window cleaning company would use specially-curated cleaning products to clean the window of dirt, dust, and grime. They'd also employ the best methods for window cleaning. Some windows, like tinted and stained glass, require unique treatment. GWS Pressure Cleaning would take the requirements of the window type into account while cleaning them. We don't follow a one-size-fits-all strategy. For effective pressure window cleaning services, contact us now in Miami Beach, Hialeah Gardens, and Miami, FL.
Safety
Another reason for hiring professional cleaning services is the safe environment. Washing windows with the proper gear can be dangerous. You could be putting your janitorial employees at risk by asking them to clean the windows from the outside without providing them with the gear for it. They would also need experience in using the gear to do an excellent job without putting themselves at risk.
With quality professionals at work, you won't need your staff members to use ladders for the window cleaning job, as this could be risky. Thanks to the gear, the professional would be able to get the dirt and dust off the tricky areas in Kendall and Miami Beach, FL. Keep your windows clean with our best service.
Extend the lifespan of the window
All windows have a lifespan, after which they perpetually start looking awful due to the permanent scratches and blotches. The worsened appearance would arrive much sooner if they had not been given the necessary maintenance. Replacing the window panes regularly would cost you a lot of money.
You could use the money to instead hire professionals and use their knowledge, experience, skill, and specialized equipment to get the job done. If you're looking for professional cleaning services in Hialeah Gardens, GWS Pressure Cleaning is the best company to contact. Pros can clean the window sills, window frames, and interior and exterior windows with proper equipment. To avail our window washing services, request a free quote now from our company serving Miami Beach now.
Natural light and improved appearance
A professional will do an excellent job making your windows squeaky clean. With cleaner and brighter windows, the natural light would enhance the look and feel of the commercial building. This could also impact the work culture in your office. The employees could experience increased focus, the building would make an excellent first impression on customers, and energy efficiency in the rooms would improve too. If you're looking for quality exterior window cleaners in Miami Dade for your commercial property window cleaning, request a window washing quote from GWS Pressure Cleaning now.
Why Choose GWS Pressure Cleaning For Commercial Window Cleaning, Miami, FL
GWS Pressure Cleaning is a professional window cleaning company in Miami Beach and Miami Dade, FL, that provides a full range of window washing and cleaning services. Our professionals have been in this industry for years and have the right skills and training under their belt to provide professional commercial window cleaning services in the region. We use special equipment for the jobs and know what pressure and type of wash are suitable for what kind of window. Not just windows, but you can contact us for cleaning sidewalks, driveways, fences, walls, and roofs as well. If you don't want to take a risk with your windows and the health of your professionals, then it's essential to put experienced people at the wheel. GWS window cleaning company is your best bet for quality window washing and commercial window cleaning services in the region. Call our window cleaners to keep your office property windows in Miami Beach, Miami Dade, and South Florida squeaky clean.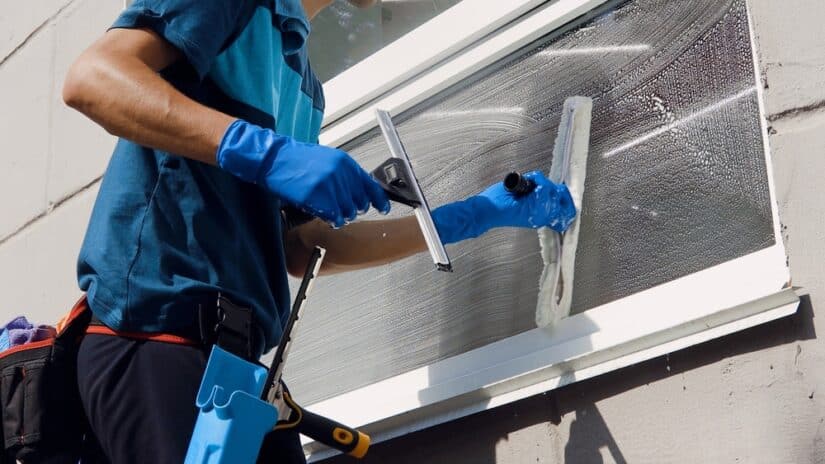 Frequently Asked Questions
How is pressure washing different from power washing for window cleaning?
Pressure washing is as different from power washing as apples are from oranges. The main difference you need to know about the two is that the power washing jobs use highly pressurized steam for cleaning, while pressure washing uses unheated tap water with no heating elements. The two cleaning methods are employed in different scenarios for different clients, and a professional would know when to use what and how. This is why having an experienced individual for commercial window cleaning service on board is critical.
What are the things to consider when choosing a pressure washing company for window cleaning?
Choosing the right pressure cleaning company for window cleaning Miami from the heaps of options available in Miami Dade and Miami Beach can be tricky but nevertheless important. Commercial pressure cleaning for window cleaning isn't cheap, so you have to be careful from the get-go about who to choose for the job. Here are some factors to consider before you make the final choice for window cleaning service.
Experience
Experience in window cleaning is undoubtedly the first thing to consider. Check how long the company has been in business and how well they have performed over the years. This should be the starting point of your search. Hiring the most experienced pressure cleaner without probing further is not wise either.
Testimonials and reviews
Reviews give you an unbiased opinion on the services, allowing you to make an informed decision. If the reviews on the business are bad, then it's a no-go. Choose the window cleaners with more positive reviews and plenty of testimonials on its website.
Budget
Some companies may charge you higher than others. We aren't saying that their services don't live up to their asking price, but if you can't afford the best, you'd have to settle for the next best thing. Comparing free quotes from different window cleaners is vital to know which falls into your budget. Once you have shortlisted the cost-effective and affordable options, you can investigate further to pick the best one for your needs. Do your research right and get your windows professionally cleaned. Apart from this, select a fully insured company.