Pressure Washing Broward County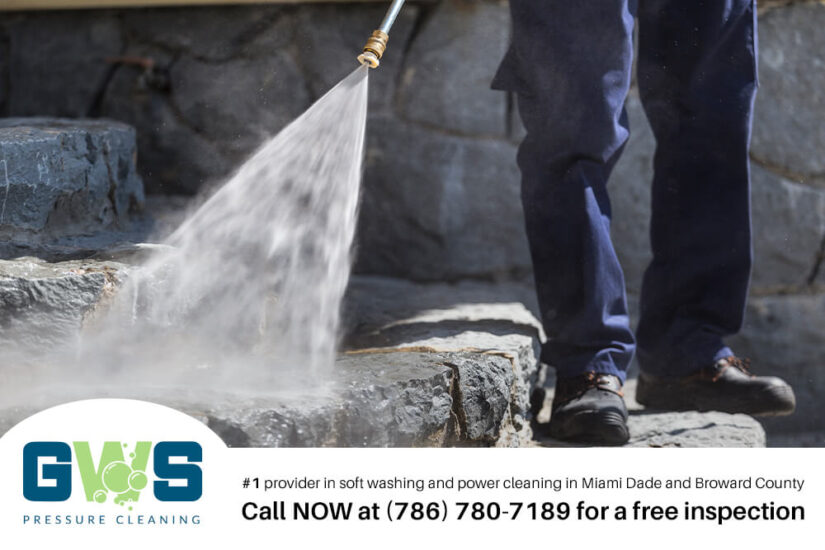 Welcome to a Brighter, Cleaner Business or Commercial Property
Picture this: You're a business or commercial property owner in the bustling Broward County, Florida. Your property is a key part of your success, but when was the last time you paid attention to its exterior cleanliness? Dust, grime, and even graffiti might be spoiling its appearance. You may wonder, "Is professional pressure washing in Broward County really necessary?" Absolutely, and here's why.
Let's explore the 10 compelling reasons to hire professional pressure washing services for your property, especially from a reputable company like GWS Pressure Cleaning.
1. First Impressions Make a Big Difference
Your property's exterior is the first point of contact with your customers or clients. A clean and well-maintained property exterior sets a positive tone even before they step inside. Professional pressure washing in Broward County can ensure that positive first impression.
2. Enhance the Lifespan of Your Property
Over time, dirt, mold, and algae can accumulate on your property's exterior, causing damage and decay to the surfaces. Regular pressure washing removes these harmful elements, extending the lifespan of your building materials.
3. Boost Your Property's Curb Appeal
A clean, well-maintained property stands out, attracting more customers and enhancing its value. Whether you're considering selling, leasing, or simply maintaining your property, professional pressure washing in Broward County can significantly boost curb appeal.
4. Safety First with Pressure Washing in Broward County
Accumulated grime and mildew can make walkways, driveways, and parking lots slippery, increasing the risk of accidents. Regular pressure washing can help ensure the safety of your customers, clients, and employees.
5. Prevent Costly Repairs
Ignoring the buildup of dirt, mold, and other damaging elements can lead to costly repairs down the line. Regular pressure washing not only keeps your property clean but also prevents such damages, saving you money in the long run.
6. Stay Eco-Friendly
GWS Pressure Cleaning uses eco-friendly cleaning solutions for pressure washing in Broward County. By choosing our services, you're contributing to a cleaner environment while maintaining a pristine property.
7. Save Your Time and Energy
Pressure washing is a labor-intensive task that requires specific skills and equipment. Let the professionals handle it while you focus on running your business.
8. Compliance with Local Regulations
Many cities have regulations requiring businesses to maintain their properties, including the exteriors. Regular pressure washing can ensure your property stays within the compliance guidelines.
9. Protect Your Investment
Your property is one of your biggest investments. Regular maintenance, including professional pressure washing, is key to protecting and preserving this important asset.
10. Peace of Mind with GWS Pressure Cleaning
When you choose GWS Pressure Cleaning for commercial pressure cleaning cleaning in Broward County, you're ensuring the job gets done right. We provide top-notch services, giving you the peace of mind you need to focus on your business operations.
Call GWS for the Best Commercial Pressure Washing in Broward County
Investing in professional pressure washing in Broward County brings benefits that go beyond aesthetics. It's about extending the life of your property, increasing safety, preventing costly repairs, and maintaining compliance with local regulations. So, contact the GWS team today by calling us at 786-882-1328, and let's get started on creating a cleaner, brighter exterior for your property. After all, a clean exterior reflects a successful business.